CREATIVE WORKSHOPS
CORPORATE EVENTS
Are you looking for a unique and alternative team building experience with your coworkers? We can help you!
Crochet is an excellent activity for you to connect and build lasting work and friendship relationships. Whether virtually or in person, you'll connect with us and each other as you learn a new skill, stretch your creative muscles, and practice some essential self-care these days.
We know that the health and well-being of employees is at the forefront of many organizations' minds right now, and we also know that crafts like crochet offer many mental health benefits. Interested in learning how The Snuglies can help your team? Keep reading!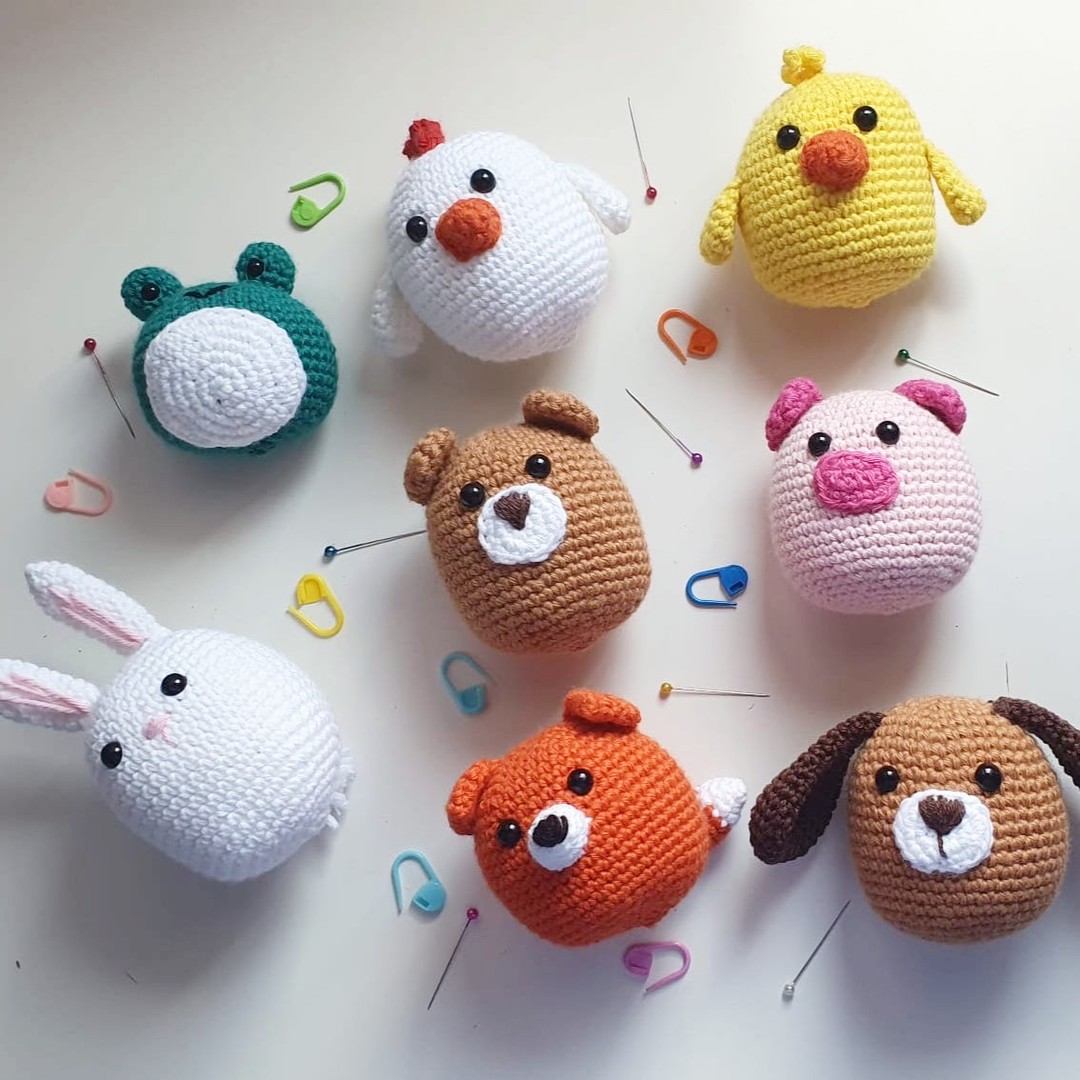 HOW IT WORKS
Select a kit from our collection or request a custom kit tailored to your specific group or occasion.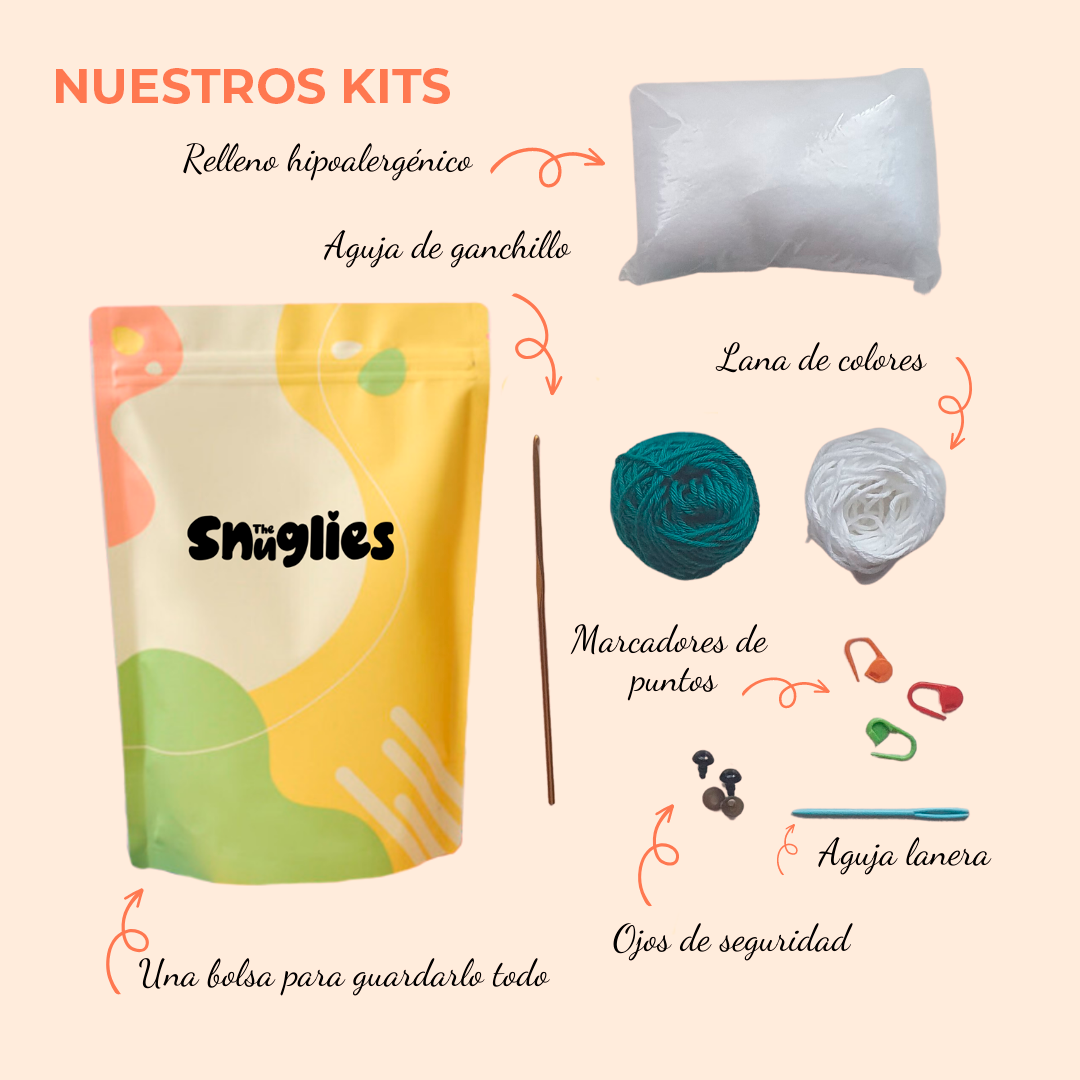 EVERYTHING YOU NEED
Crochet hook, yarn, eyes, stuffing... we give you the kits with everything you need to learn to crochet your Snuglie.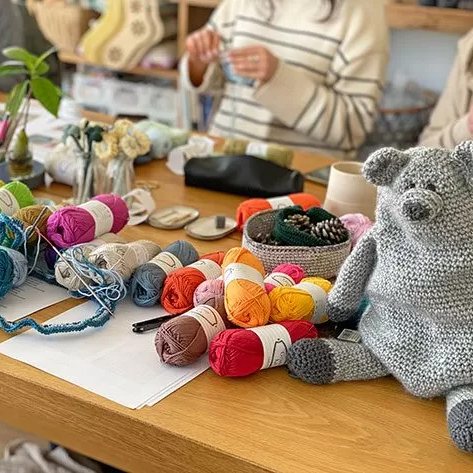 WORKSHOP DAY
In the workshop we will teach you the basic crochet stitches step by step and we will crochet the Snuglie that you have selected.
Crocheting helps reduce the level of cortisol, the stress hormone, and increases the levels of the happiness hormones, dopamine and serotonin. By reducing stress, your body relaxes, your heart rate slows down and you feel better: relieves depression and improves mood, reduces anxiety, reduces stress and postpones dementia, improves insomnia, improves self-esteem and creativity , favors social relationships and teaches us to fight to achieve our goals, among many other benefits.

Stress-free creativity
Experience an activity designed to relieve stress with your coworkers, sparking creativity and social connection.

Increase patience
It helps to work on calm and patience, especially when you don't start well and have to undo and start again. In any case, it will pay them off when they see the finished task.

Improves relationships with others
Crocheting improves social bonds in all aspects. Generally, there is always a more advanced sector that helps and teaches newbies. This makes relationships grow closer, while talking in a relaxed and relaxed way while weaving.
If you have made the decision and want us to hold a workshop at your company, or you want us to send you more information, please fill out the form below and we will be happy to talk to you and answer any questions you may have.
We would love to meet you!